Prepare for
the unexpected
A business and Health communication
platform for sports teams.
Our solution to your problem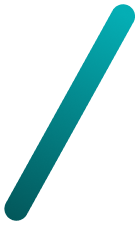 1

Keep your finger on the pulse

Track athletes' health and readiness to perform. Use chats to share proactive interventions or important information.

2

Everyone knows what happens next

Keep everyone in the loop by adding events to a shared calendar and notify members of changes.

3

Reduce meeting times and optimize learning

View videos, images and pdf's in advance. Learning is accelerated by a two-way feedback loop between coaches and athletes.

4

Be part of multiple teams

PhasePlay.io makes it easy for staff and athletes to be part of multiple teams.

5

Manage your video upload quality

Import videos with different file formats from device or website and select preferred upload resolution.

6

Simple yet powerful video editing tools

Make engagement with staff and athletes more interactive with easy-to-use video editor and analyzer.
Features
Chat
Send instant messages privately or to groups. Keep internal communication separate from social media platforms.
Features
Schedule
Manage your week and day-to-day activities by adding events to a calendar and notify members of changes. Pop-up display with more information on each event.


Features
Wellness
Sophisticated athlete monitoring tool that allows coaches and staff to adjust training in response to self-reported wellness and illness symptoms. Allows for early detection and intervention. Automated analytics, with built-in artificial intelligence, will provide team management with rapid alerts and feedback.
Library

Crop video

Trim video

Podcast to video
Share pdf files, images and videos directly or within groups. Trim, crop and add voice over to videos.

Draw
For presenting one-on-on or to small groups. Draw on video by adding shapes with multi-color configuration.